Filmavond: Before the Flood
We kijken samen naar de film "Before the Flood" geproduceerd door Leonardo DiCaprio.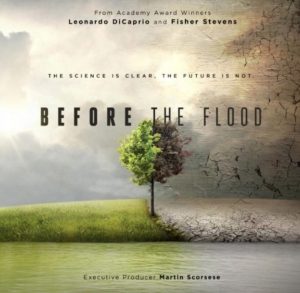 In de film uiten verschillende prominenten en (voormalige) wereldleiders, waaronder Ban Ki-moon, Bill Clinton, Barack Obama, John Kerry, Paus Franciscus, Elon Musk en Piers Sellers, zich over klimaatverandering. Dit doen ze in conversatie met Leonardo DiCaprio, die tevens de verteller is.
Na de film is er gelegenheid tot discussie en kennismaking
Venue
De War
Geldersestraat 6
Amersfoort, Netherlands, 3812 PP