Maandagdiner met de Sering | Monday dinner w/ de Sering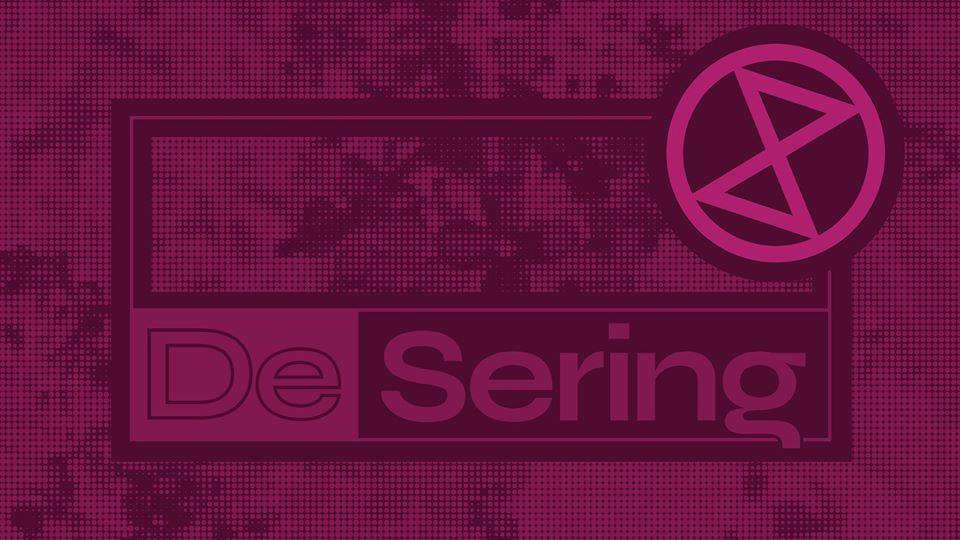 (English follows Dutch)
TIJDELIJK OP MAANDAG IPV DINSDAG
TEMPORARILY ON MONDAY INSTEAD OF TUESDAY
WAT IS DE SERING?
Elke maandagavond kun je voor een kleine donatie een twee gangen, vegan maaltijd bij ons krijgen (bij voorkeur contant). Tijdens de avond kan je kennis maken met mensen van Extinction Rebellion – een wereldwijd actieve beweging van mensen die strijdt tegen klimaatchaos en voor een leefbare en rechtvaardige samenleving.
De keuken is open tussen 18:30 en 21:30, maar je kan wat langer blijven. Als je tot het einde blijft, neem een etensbakje mee als je wilt. Neem al je vrienden mee, of als je al actief bij XR bent, kom dan wel lekker met je affiniteitsgroepje mee!
CORONAMAATREGELEN
We vragen jullie om volledig gevaccineerd te komen. Ben je nog niet gevaccineerd dan kun je gratis een zelftest bij ons doen.
LOCATIE
Voorlopig vinden Sering-avonden plaats bij Nieuwland, Pieter Nieuwlandstraat 93 in Oost. Graag bij aankomst en vertrek zo stil mogelijk zijn zodat we de buren te vriend kunnen houden.
RESERVERINGEN
Vanwege corona is het essentieel dat iedereen een reservering maakt voor de avond. Je kan het reserveringsformulier vinden op onze website: www.desering.org.
OVER DE SERING EN XR
Hoe sluit dit wekelijkse diner aan op XR? Wij denken dat als we een langdurige beweging willen zijn, we een gemeenschap moeten opbouwen die verder gaat dan online platforms en onregelmatige acties. Gedurende dit corona jaar zijn de meeste interacties die we met elkaar en met XR hebben gehad online geweest. Door de afwezigheid van de liefdevolle mensen van XR is ons interne momentum minder sterk, verdwijnt langzaam onze hoop, en keren onze klimaatangsten weer terug. We hopen dat een regelmatige bijeenkomst onze gezamenlijke band kan versterken en aanleiding kan geven tot nieuwe actie-ideeën die zich aan de eettafel vormen.
CONTACT
Voor vragen: mail naar info@desering.org. Meer informatie: https://desering.org.
———————————–
WHAT IS DE SERING?
Every Monday and Saturday evening you can get a two course vegan meal for a small donation (cash preferred). During the evening you can get to know people from Extinction Rebellion – a worldwide active movement that fights against climate chaos and for a livable and just society.
The kitchen is open between 18:30 and 21:30, but you can stay longer. If you stay until the end, bring a food container for leftovers if you wish. Bring all your friends, or if you're already active in XR, please come along with your affinity group!
CORONA MEASURES
We ask you to please come fully vaccinated. If you're not yet fully vaccinated you can do a self test at the location for free.
LOCATION
For now De Sering will take place every Monday evening at Nieuwland, Pieter Nieuwlandstraat 93 in East. Please be as quiet as possible when arriving and leaving.
RESERVATIONS
Because of Corona it is essential that everyone that wants to come makes a reservation. You can find our reservation form on our website: www.desering.org.
ABOUT DE SERING AND XR
So how does this weekly dinner connect to XR? We believe that if we wish to be a long-lasting movement, we must build a community beyond online platforms and irregular action. During this long corona year most of the interactions we have had with each other and with XR has been online. With the absence of the wonderful people of XR our internal momentum may be flagging, hope withers, and climate despair more easily returns. We hope that a regular meetup can strengthen our bonds, and give rise to the great action ideas that come to us around a dinner table.
CONTACT
For any questions: mail to info@desering.org. More info: https://desering.org.
Venue
NieuwLand
Pieter Nieuwlandstraat 93
Amsterdam, Nederland, 1093 XN