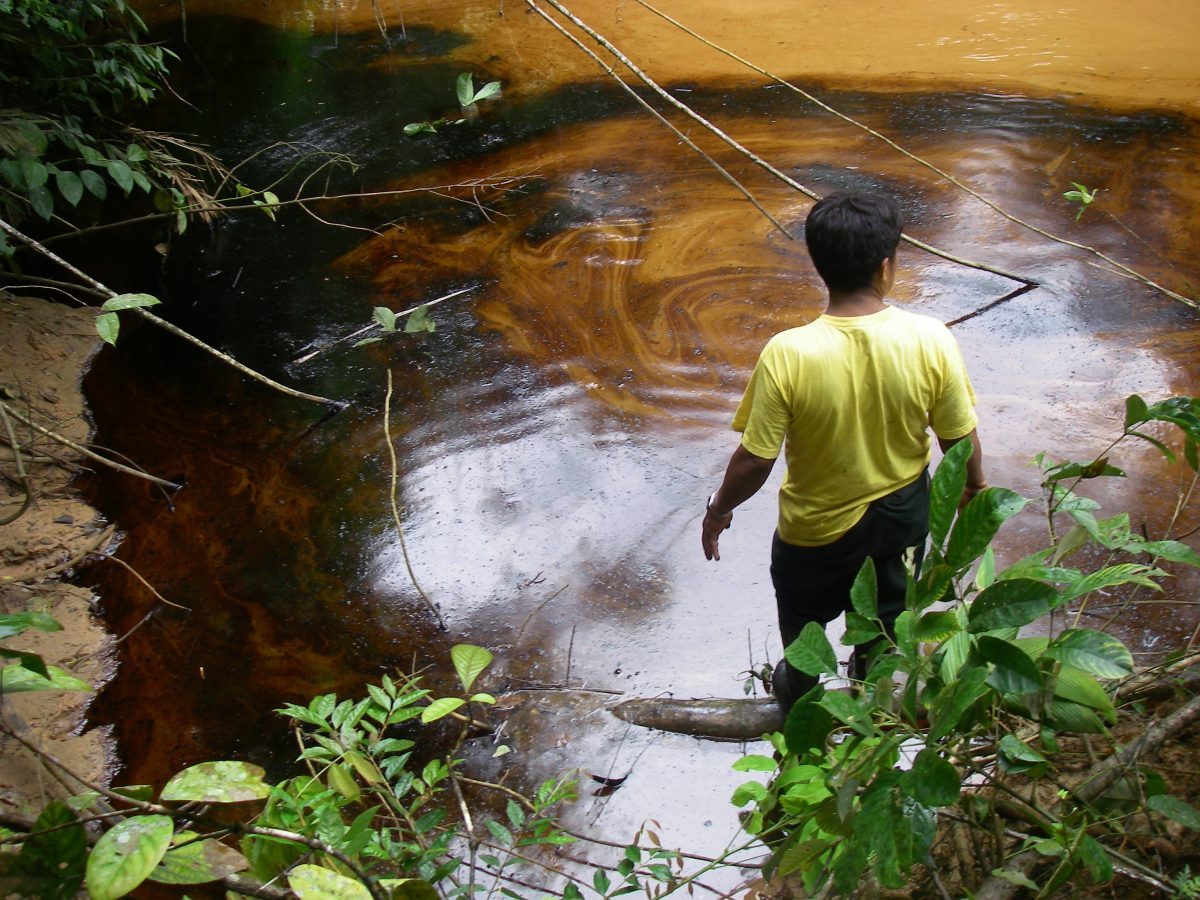 Elke donderdag van acht uur tot laat hebben we een filmavond in De Sering. Voorafgaand aan de film kunt u deelnemen aan het wekelijkse diner op donderdag. Voor €2,50 serveren we twee veganistische gangen, en voor 50 cent heb je al een (alcohol vrij) biertje. Je kunt voor het eten aanschuiven tussen 18:00 en 21:00.
Deze week laten we "PASTAZA" zien, een documentaire die de strijd van inheemse stammen in Peru tegen de oliemaatschappij Pluspetrol laat vertoont. De film zal worden geintroduceerd door rebbel Lennart.
We hebben deze film gekozen omdat 4 inheemse leiders uit het stroomgebied van de Pastaza naar Nederland komen. Zij zullen een klacht indienen tegen de het Pluspetrol, het bedrijf dat hun land bedreigt XR Nederland en andere bewegingen werken met hen samen om hun verhalen naar voren te brengen en acties te organiseren.
Na de film zullen enkele rebellen de actieplannen voor de komende week delen.
Duur: 45 minuten
We tonen de film met originele Spaanse audio en Engelse ondertiteling.
Heb je een filmsuggestie? We zouden het graag horen!
LOCATIE
We zijn in Amsterdam, op de Middenweg 22 in het oosten. U komt binnen vanaf de straatkant, volgt de tunnel en dan komt u in de binnentuin. Achterin staat het gebouw van De Sering. Let op dat u geen lawaai maakt in de tuin! Onze buren kunnen elk geluid horen en we houden ze graag vrienden.
De locatie is helaas niet toegankelijk voor rolstoelgebruikers.
———————————————————-
Every Thursday from eight till late we have a film night at de Sering. Before the movie you can join the weekly Thursday dinner. For €2,50 we serve two vegan courses, and for 50 cent you can buy a drink. The diner starts at 18:00 (but you can join later), the kitchen closes at 21:00.
This week we show the "PASTAZA", a documentary that shows the fight of indigenous tribes in Peru against the oil company Pluspetrol. The movie will be introduced by rebel Lennart.
The reason we show this movie is that 4 indigenous leaders from the Pastaza river-basin will come to the Netherlands from the 9th – 13th March. They will file a complaint against Pluspetrol that has been registered in the Netherlands in order to avoid taxes. XR Netherlands and other movements are working with them together to bring forward their stories and organize actions.
After the movie some rebels will share the action plans for the next week.
Duration: 45 minutes
We show the film with original Spanish audio and English subtitles.
Do you have a film suggestion? We'd love to hear it!
LOCATION
We are in Amsterdam, on the Middenweg 22 in East. You enter from the street side, follow the tunnel and then you enter the courtyard garden. In the back is the building of De Sering. Be careful not to make any noise in the garden! Our neighbors can hear every sound, and we like to keep them friends.
The location is unfortunately not wheelchair-accessible.
Venue
De Sering
Middenweg 22
Amsterdam, Nederland