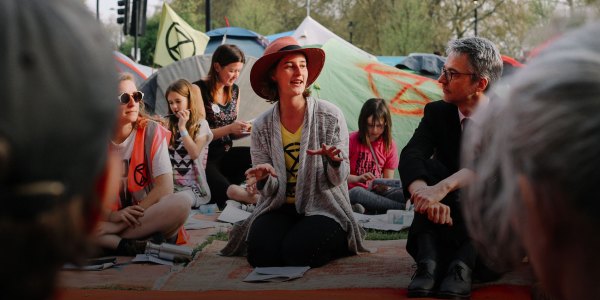 What: Regional Skillshare!
When: Sunday March 22, 10:45 – 17:00h
Location: The Hague (location to be announced)
—-ENGLISH BELOW—-
Ben je actief binnen XR in Zuid Holland? Of wil je betrokken worden? Er zijn 5 snelgroeiende lokale groepen in onze regio, met uiteenlopende kennis en ervaring. Deze skillshare is een kans om elkaar te ontmoeten, de ideeën van onze lokale cirkels met andere cirkels in de regio te delen en bediscussiëren, van elkaar te leren en samen plannen te smeden!
Er zullen cirkel-relevante workshops en discussies worden gegeven tijdens de dag. Een gedetailleerd programma volgt binnenkort. Lunch wordt verzorgd, donaties worden op prijs gesteld!
Na de skillshare, om 17:00u, volgen de verkiezingen voor de regionale vertegenwoordiger, versneller(s) en facilitator.
—
Are you active within XR in In South Holland? Or interested in getting involved? We have 5 fast-growing local groups with diverse knowledge and experience. This is a chance to meet one another, to share & discuss the ideas from our local circle with other circles in the region, to learn from other groups and to forge plans together!
There will be workshops and discussions relevant to each circle during the day. A detailed program will follow. Lunch will be provided, donations for this are appreciated!
Following the skillshare, at 17:00, there will be the elections for South Holland regional representative, accelerator(s) and facilitator.