Stop Fossiele Subsidies: blokkade A12
English follows Dutch text
Op zaterdag 11 maart om 12:00 uur blokkeren wij met duizenden mensen de A12 en roepen wij vanaf die plek massaal en demonstratief de overheid op om te stoppen met fossiele subsidies! De fossiele sector wordt nog altijd met een jaarlijkse €17,5 miljard subsidies en belastingvoordelen gespekt, middenin de klimaatcrisis. Dat is olie op het vuur!
De afgelopen tijd zijn we via de media en tijdens support-demonstraties gesteund door tientallen maatschappelijke organisaties, honderden economen, klimaatwetenschappers en anderen. De A12, precies midden tussen het Ministerie van Economische Zaken & Klimaat en het Tweede-Kamergebouw in, kán niet symbolischer. Want de weg van het fossiele tijdperk loopt dood. Hoog tijd dat het beleid kantelt. Help je duwen? Wie meer info wil over waar die 17,5 miljard onder andere naar toe gaat, kan terecht op deze website.
Iedereen kan mee doen en iedereen is nodig. Doe mee in de rol die bij jou past!

Actievoeren is niet niks. Op 28 januari werd een recordaantal van 768 XR-rebellen gearresteerd. Voorafgaand werden er zelfs mensen van hun bed gelicht omdat ze het protest op de 28ste via sociale media aankondigden.
Daarom sturen we onze rebellen graag goed voorbereid op pad en bieden we de volgende mogelijkheden om mee te doen:
Hoe je ook meedoet, je kunt helpen anderen ook mee te krijgen! Stuur je vrienden, familie, kennissen en buren een selfie-met-oproep, en laat zien waar je voor staat door het aanpassen van je profielfoto. En deel een van de vele soorten A12-blokkade promo-plaatjes of print zo'n poster op A4-formaat en hang hem in je supermarkt, buurthuis, je eigen raam of waar je maar wilt.
Tot ziens om 12:00 uur op of bij de A12 in Den Haag op zaterdag 11 maart!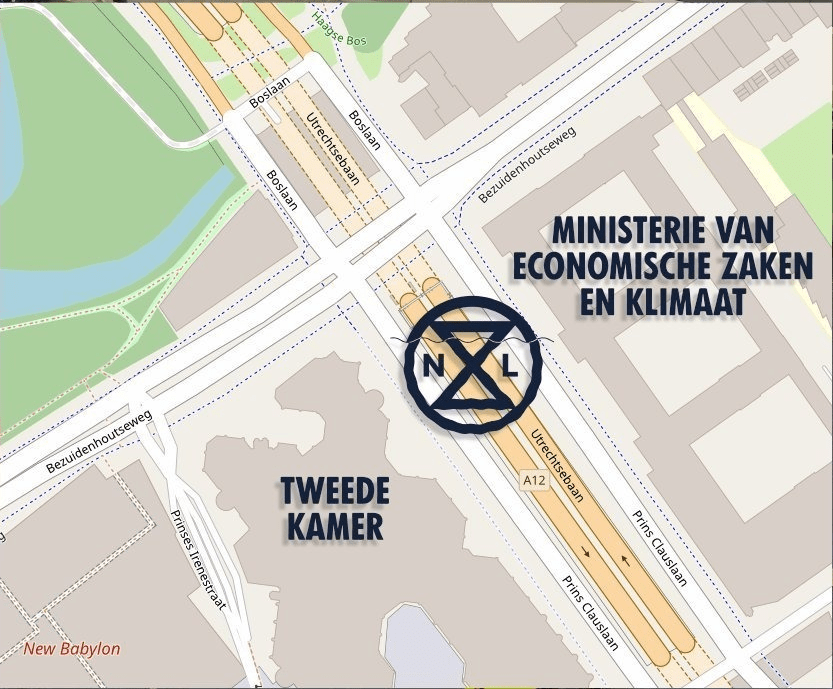 On Saturday 11 March at 12:00, we will block the A12 motorway with thousands of people and from that spot we will massively and demonstratively call on the government to stop fossil subsidies! The fossil sector is still being bailed out with an annual €17.5 billion in subsidies and tax breaks in the midst of the climate crisis. That's like pooring oil on the fire!
Recently, through the media and at support demonstrations, we have been backed by dozens of NGOs, hundreds of economists, climate scientists and others. The A12, right in the middle between the Ministry of Economic Affairs & Climate and the Houses of Parliament, could not be more symbolic. Because the road of the fossil fuel era is a dead end. It's high time for a policy tipping point. Will you help push? More info on the amount of 17.5 billion euro can be found on this website (in Dutch).
Everyone can participate and everyone is needed. Take part in the role that suits you!
Whatever way you participate, you can help bring along others as well! Send to your friends, family, acquaintences and neigbours a selfie-with-call-to-action, and show your position by adjusting your profile picture. And share one of the many brands of A12-blockade promo-pics or print such a poster on A4 size and hang it in your supermarket, community centre, your own window or wherever you see fit.
See you on or near the A12 on Saturday March 11th!