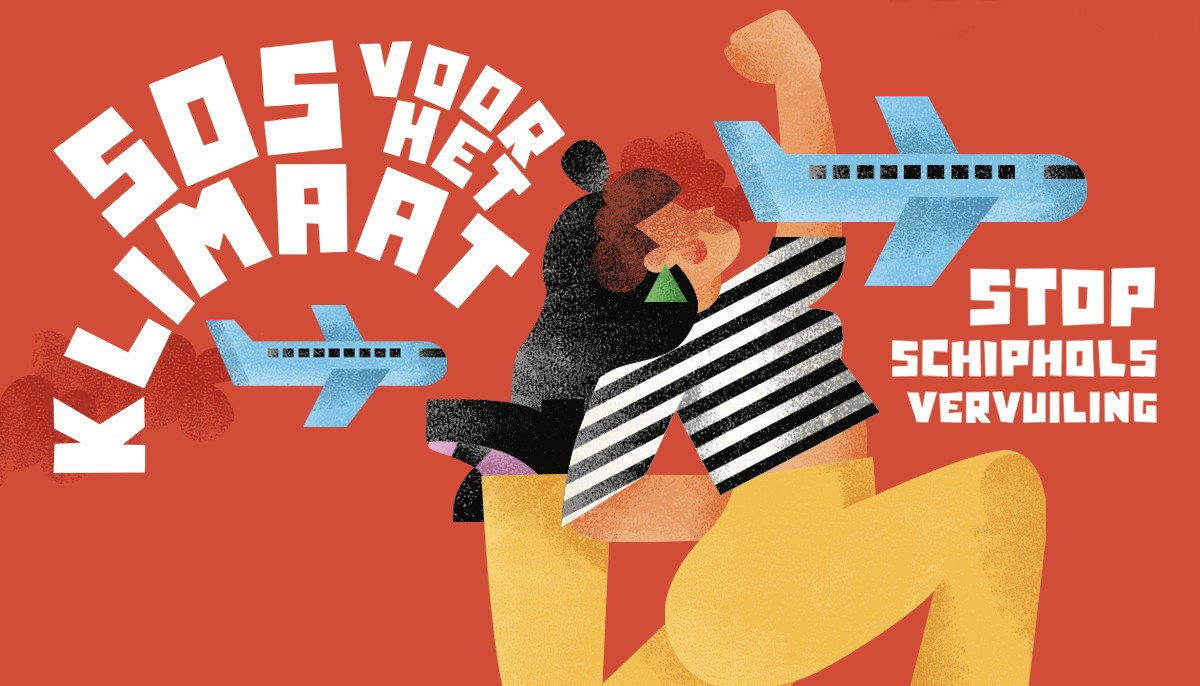 Stop private jets! No bullshit-flights!
The government has decided that Schiphol should shrink to a maximum of 440,000 flights per year, but this does not include private jets. The exemptions that apply to Schiphol and for private flights show exactly where the problem lies in tackling the climate crisis. Schiphol Airport is one of the biggest polluters in the Netherlands, yet almost half of the Dutch population never sets foot in a plane.
The wealthy 'jet set' is responsible for most of the flights and the highest carbon emissions, and nothing is being done to stop them. They are allowed to just carry on producing huge amounts of CO2, while people who are less well off suffer the burden of the climate crisis. This is unfair and unacceptable. It is high time aviation starts complying with the Paris climate agreement.
Stop polluting and develop a climate plan for no more than 1.5 degrees
Scrap unnecessary (short haul) flights
Stop greenwashing advertisements and CO2 offsets
Set legal climate rules for aviation
Give flying a fair price
Read here our full Call to Action and learn about all the ways Schiphol Group is furthering inequality, worsens the life of people all around the globe and is exempt from regulations.

SOS for the Climate! On Saturday 5 November, we are taking action against big polluter Schiphol. Of course we hope that you will be there and also that you will support our action with a financial contribution, if you can spare one. We will spend your contribution for example on flyers, banners and other action material.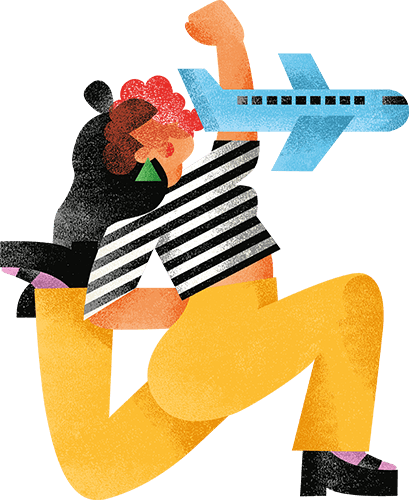 We are not alone in this struggle
Activists ground private jets at Amsterdam Schiphol Airport
More than 500 Extinction Rebellion and Greenpeace activists have stopped private jets from taking off at Amsterdam Schiphol Airport since 12:40 this afternoon. Activists are cycling around the area where the private jets are parked and are blocking the aircraft. The protesters are people concerned about the climate crisis and local residents whose lives are affected by the noise from Schiphol Airport.
Sign up for our newsletter:
Join our Telegram channels for the latest updates about upcoming actions and events:
Both Extinction Rebellion and Greenpeace believe in the power of the people uniting to bring about change. A few reasons why we collaborate:
We want to strengthen the climate movement
We want to support the struggles of the people working and/ or living around Schiphol
We are stronger together with our joined resources and believe that collaboration makes us stronger
We have a clear target and goal together: flying is no longer acceptable
We believe collaboration makes us stronger
We value and want to learn from each other's organisations
Stop polluting.

Schiphol must come up with a climate plan in line with no more than 1.5 degrees of warming, also for all emissions from refuelled kerosene. At a minimum, aviation, like other sectors, must halve CO2 and nitrogen emissions by 2030, including for all kerosene fueled. The solution is fewer flights and no opening of Lelystad Airport. Provide a generous aviation fund for employees. Show vision and responsibility for a future with far fewer flights.

Scrap unnecessary flights.

Replace all short-haul flights with trains. And put an end to all private flights, the dirtiest flights.

Tell the truth.

No more greenwashing, Schiphol. Say honestly that CO2 compensation is deception and 'sustainable airplanes' are a fairy tale.

Set legally binding climate rules.

It is also up to the government. The Ministry of Infrastructure and the Environment is now working on a CO2 ceiling for aviation that will limit annual emissions. But that ceiling is becoming too high, so Schiphol can continue to pollute until 2070. We demand a ceiling that decreases and is scientifically in line with the 1.5 degree goal of the Paris Climate Agreement.

Give flying a fair price.

Increase the tax on tickets and levy a tax on kerosene. At the moment, the government still subsidises aviation with €2 billion annually. Invest this money smarter by making trains more accessible for everyone.
Read
here
our full Call to Action and learn about all the ways Schiphol Group is furthering inequality, worsens the life of people all around the globe and is exempt from regulations.
Joining an action training is the most important step to become involved in this action. There you will also become part of an Affinity Group. However, every event and training will equip you with knowledge on what the next steps can be for you, so trust your feelings and go to whatever speaks the most to you. Also, do not hesitate to already get in contact with your local group.
At trainings and also other events your local group might be organising Affinity Groups (AG) will be formed. An AG is a group of people who support each other to take part in nonviolent direct action (NVDA). The 'affinity' part could mean anything that unites the group - this could be where you're from, what you care about, what kind of actions you're interested in or it could just be that you like each other and want to make a difference together. It's crucial that those people willing to risk arrest are properly supported through this experience, so not everyone in an AG needs to make that commitment.
The action trainings are meant to prepare you as best as possible for the big action! The duration will be around 4 hours, and includes: talking about legal aspects during/after the action, explanations about how the action and Affinity Groups will work, practising scenarios and discussing some strategies we might use. At the end of the training, there will be space for questions, and we will explain the next steps and start forming Affinity Groups for those who don't have one.
The action consensus is a binding framework for the action and aims to highlight our values and principles, and to make the actions safe, accessible and transparent for all participants. It serves to make sure that we take care of each other and ourselves during the action(s). All participants present at the action(s) shall have read, understood and agreed to this action agreement, prior to participating. Organising these actions is an effort of many people, and we expect that everyone will respect the action agreement while taking part in the action(s).
Read the full action consensus
Doing actions is really powerful. Especially since we stand up together. Rising up means opening ourselves and reacting to the emotions we face in this climate crisis. Anger, fear, desperation, stress, joy, strength and a feeling of collectiveness come together. We have such feelings before, during and after actions.
As a community, we are working on a culture of resilience where we can allow ourselves and others to unlearn patterns of society. We want to allow for expression of feelings on the actions and the climate crisis in a culture where talking about feelings is not always welcomed. We strive to work against the burn-out culture in preparation of actions. We check-in with ourselves (and our affinity group) if we have the energy to take part in actions. Focussing on well-being during actions means we try to take care of ourselves and others (emotionally and physically). It also means we give space for recovering and activities such as debriefs after the actions.