Democratic Renewal in Times of Crisis: On Citizen's Assemblies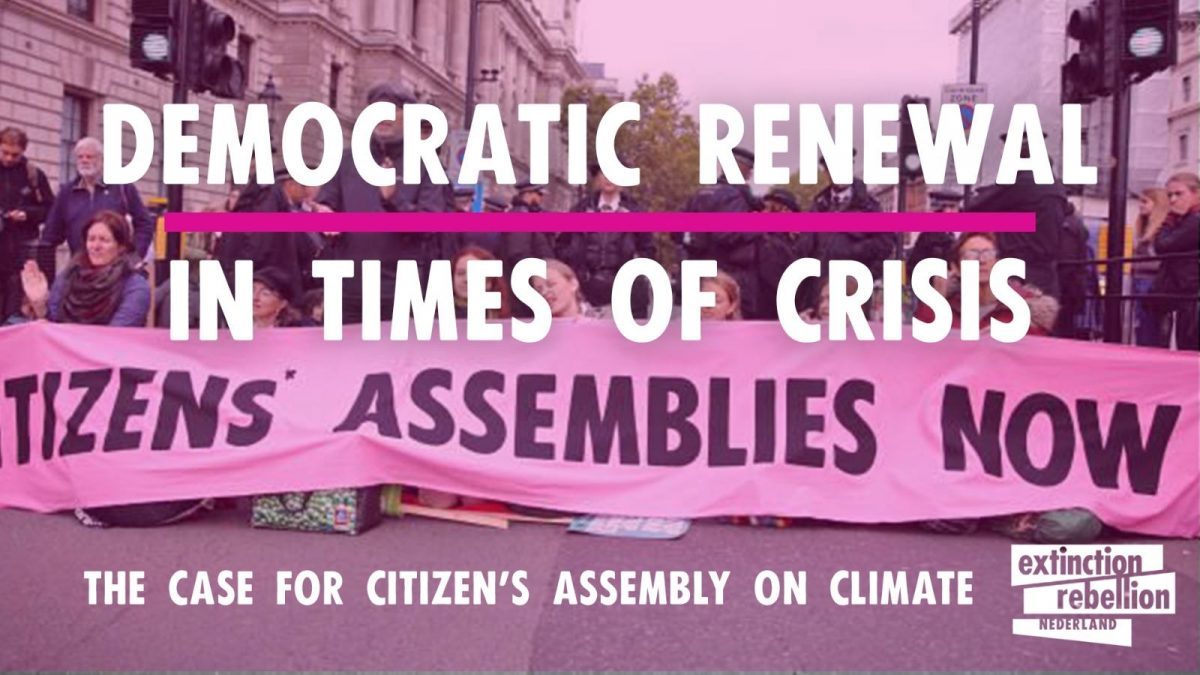 Around the world, citizens entrust elected politicians to make laws and policies that keep them safe, healthy, and prosperous. But what happens when these elected officials fail to do what is needed to address problems that threaten our very survival?
This webinar will explore whether another way is possible: letting citizens decide. Citizens' assemblies (CA's) are increasingly emerging as promising alternatives that empower ordinary citizens to develop solutions to the climate and ecological emergencies. It will explain how CA's work and present first-hand experience with CA's in France, Ireland, and the Dutch city of Wageningen.
Speakers include:
Darragh Conway – Climate change lawyer and XR activist
Clare O'Conner – Sustainability & Policy Officer at Native Events and former member of Irish Citizen's Assembly
Kamiel Verhelst – Political Strategist at Extinction Rebellion Wageningen
Dimitri Courant – Researcher in political science at the Universities of Lausanne & Paris
Registration
This event is open to everyone. Since attendance is limited to 100 participants, we'd like to ask you to sign up in advance through the link below. You'll find the link to the Zoom call in your email!
https://us02web.zoom.us/meeting/register/tZYpc-2trzktE9HPvyszy4hTKXsMjZAQl_uz
Locatie
https://us02web.zoom.us/meeting/register/tZYpc-2trzktE9HPvyszy4hTKXsMjZAQl_uz
Online