Filmavond @deSering (Spirited Away)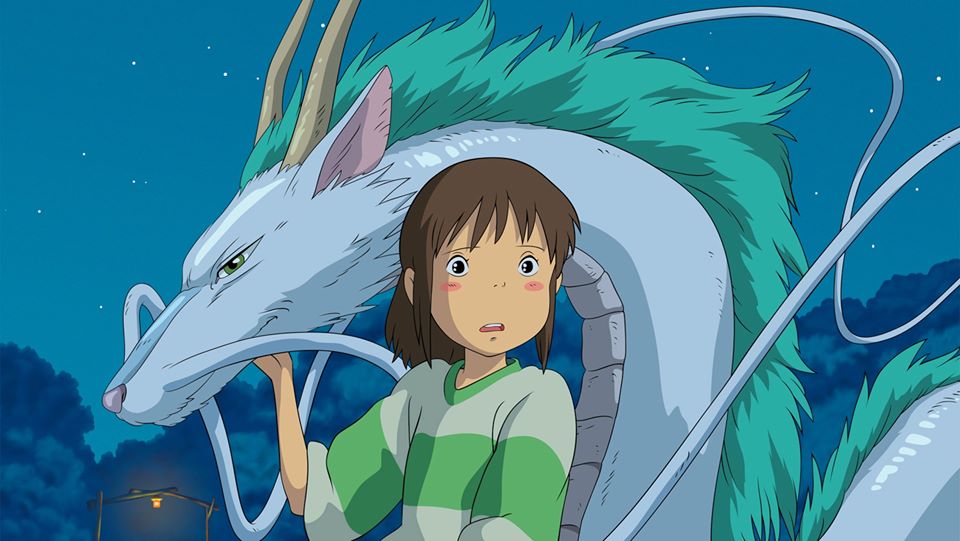 (English follows Dutch)
Elke donderdag vanaf 20:00 houden we bij de Sering een filmavond. Je kan voor de film aansluiten bij het diner. Voor €2,50 krijg je twee gangen veganistisch eten, en voor 50 cent koop je een drankje. Het diner begint om 18:00 (je kan later binnenkomen, de keuken sluit om 21:00).
Deze week vertonen we de Japanse animatieklassieker Spirited Away (2001) van de legendarische Hayao Miyazaki (Studio Ghibli).
In dit grootse tekenfilmavontuur belandt het pas verhuiste meisje Chihiro samen met haar ouders in een kuuroord voor goden, een eclectisch gezelschap van de vreemdste wezens, ontleend aan de Japanse mythologie. Nadat haar vader en moeder voor straf zijn veranderd in varkens, staat Chihiro er alleen voor. Hoe redt ze zich hier weer uit?
Miyazaki sleept je mee de wereld van de goden in, in het kielzog van de kleine Chihiro. Hij brengt zijn scheppingen tot leven met overweldigende animaties en spectaculaire visuele vondsten. Ga mee en verdwaal voor even in de dromerig decors van deze fameuze anime-artiest.
Genre: avontuur/fantasy
Director: Hayao Miyazaki
Duur: 125 minuten
We vertonen de film met oorspronkelijke Japanse audio en Engelse ondertitels.
Heb je nog een filmsuggestie? We horen het heel graag!
LOCATIE
We zitten in Amsterdam, op de Middenweg 22 in Oost. Via de straatkant kom je binnen, je volgt dan de tunnel en dan kom je in de binnentuin. Achterin staat het gebouw van de Sering. Zorg dat je geen geluid maakt in de tuin! Onze buren kunnen elk geluid horen, en we houden ze graag te vriend.
De locatie is helaas niet rolstoeltoegankelijk.
————————————————————————
Every Thursday from eight till late we have a film night at de Sering. Before the movie you can join the weekly Thursday dinner. For €2,50 we serve two vegan courses, and for 50 cent you can buy a drink. The diner starts at 18:00 (but you can join later), the kitchen closes at 21:00.
This week we show the Japanese animation classic Spirited Away (2001) by the legendary Hayao Miyazaki (Studio Ghibli).
In this grand cartoon adventure, the girl Chihiro ends up with her parents in a spa for gods, an eclectic company of the strangest creatures borrowed from Japanese mythology. After her father and mother have been turned into pigs for punishment, Chihiro is on her own. How does she get out of here?
Miyazaki drags you into the world of the gods, in the wake of little Chihiro. He brings his creations to life with overwhelming animations and spectacular visual discoveries. Come along and get lost for a while in the dreamy sets of this famous anime artist.
Genre: adventure/fantasy
Director: Hayao Miyazaki
Duration: 125 minutes
We will screen the film with original Japanese audio and English subtitles.
Do you have a film suggestion? We'd love to hear it!
LOCATION
We are in Amsterdam, on the Middenweg 22 in East. You enter from the street side, follow the tunnel and then you enter the courtyard garden. In the back is the building of De Sering. Be careful not to make any noise in the garden! Our neighbors can hear every sound, and we like to keep them friends.
The location is unfortunately not wheelchair-accessible.
Locatie
De Sering
Middenweg 22
Amsterdam, Nederland