XR Feminist Evening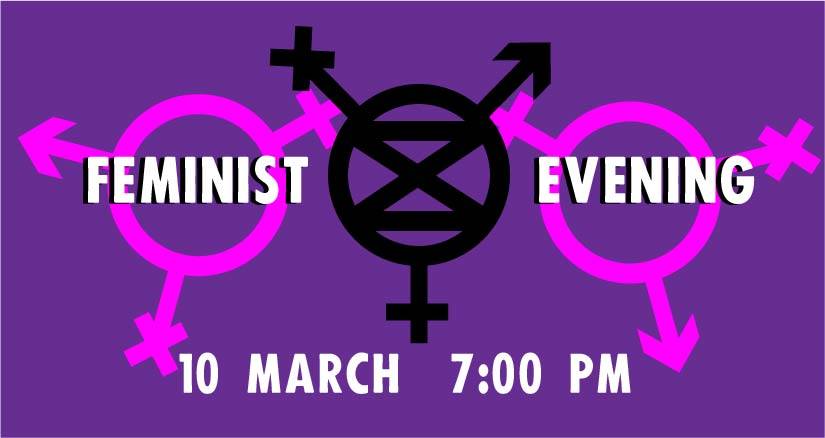 We invite all feminists, women, transgender and non-binary people and male allies to The Hague for the second XR feminist evening.
We would like to create a safer space where we can share our experiences as women, transgender and non-binary people within Extinction Rebellion. We will discuss how we can work collectively to create an environment in which people of all genders can thrive within our movement, while remaining sensitive to the ways in which our experiences may differ based on our race, age, sexuality, ability, class or religion. We will also open the floor to think and imagine together how we can move forward an intersectional feminist agenda in the climate and ecological crisis, and start making plans for how we can do this within XR.
This event will be in English. We will try our best to facilitate Dutch translations when necessary.
We will gather at 7:00pm at the Tram stop Valkenboslaan (Tram 2). If you have any issue finding the place, please contact Paula either on mattermost (@paulap) or through email (p.perezrodrigue@gmail.com). The final location is not directly accessible for wheelchairs, but we will offer assistance if needed.
Locatie
Tram Stop (Tram 2)
Valkenboslaan
Den Haag, 2571 CH