On this page you will find the full program of the Community Weekend!
Not sure where to start? Read our advice for new rebels.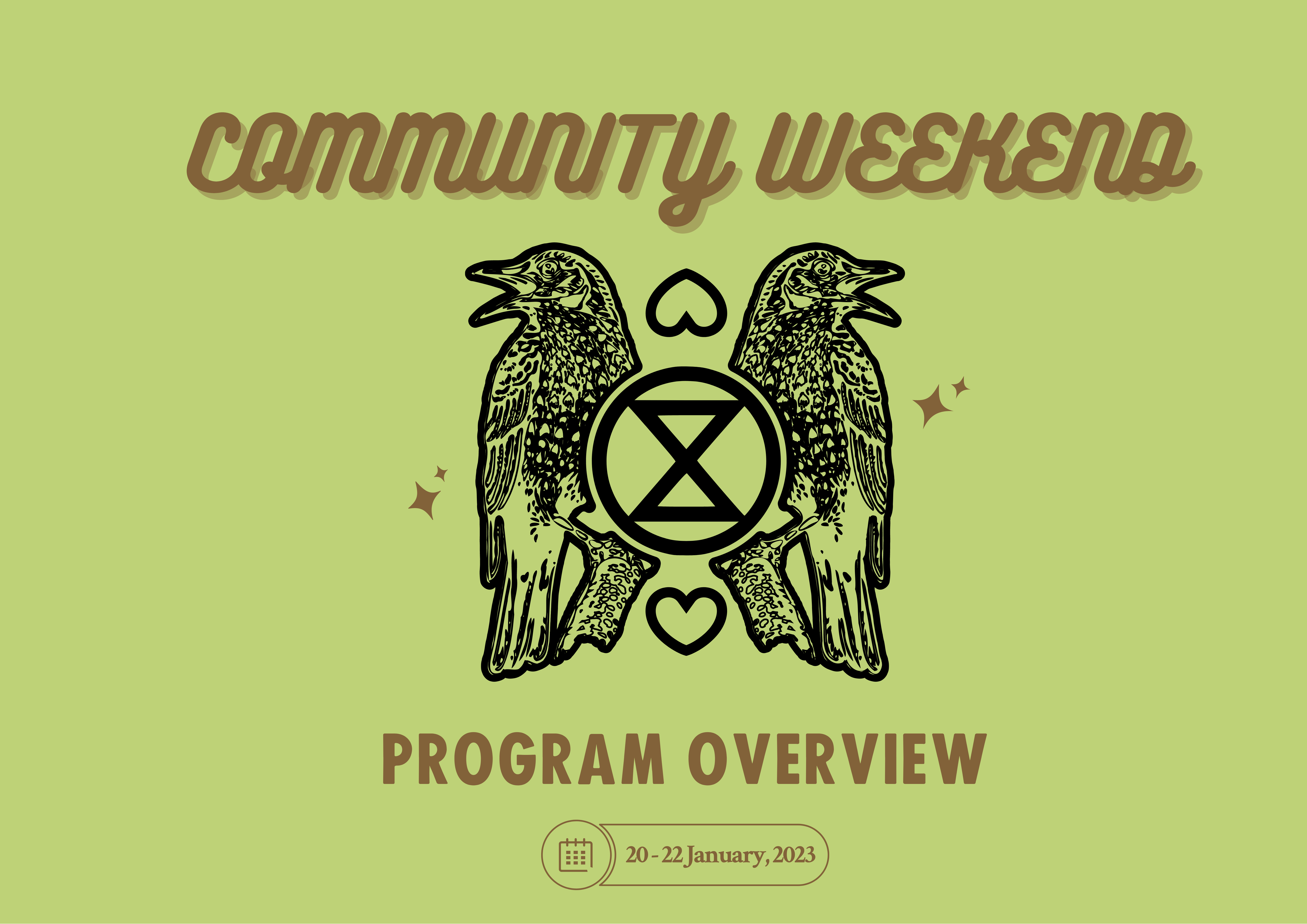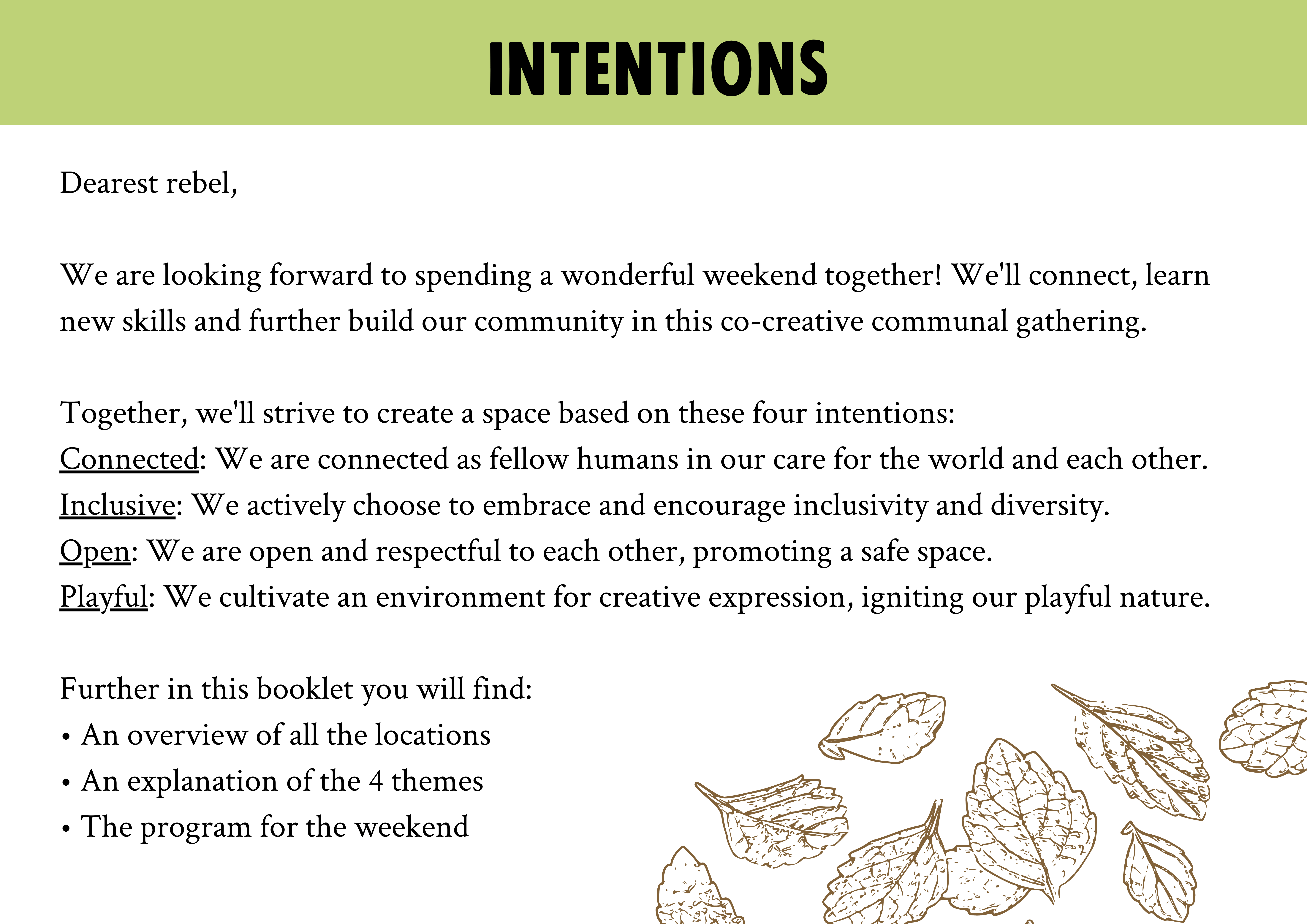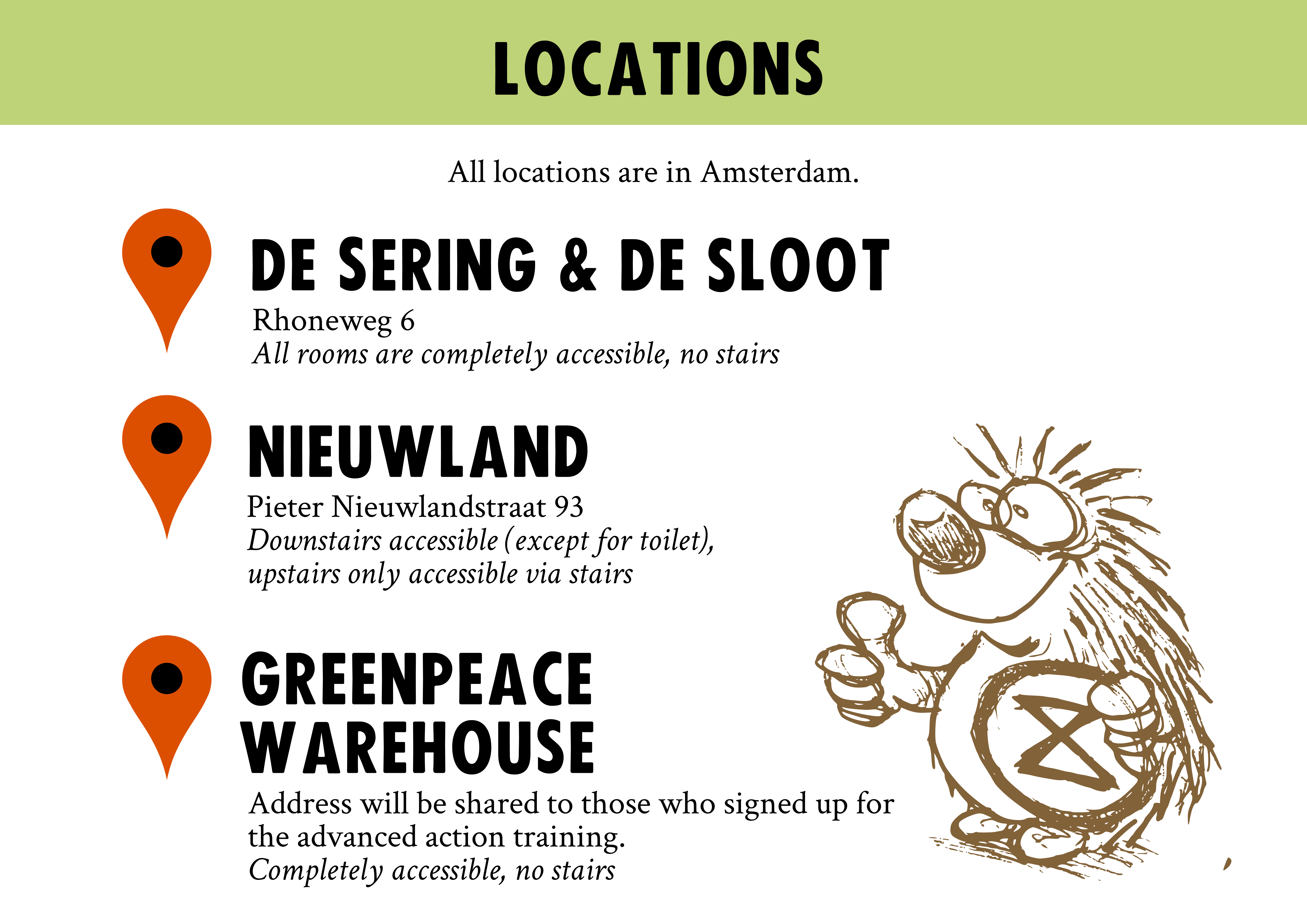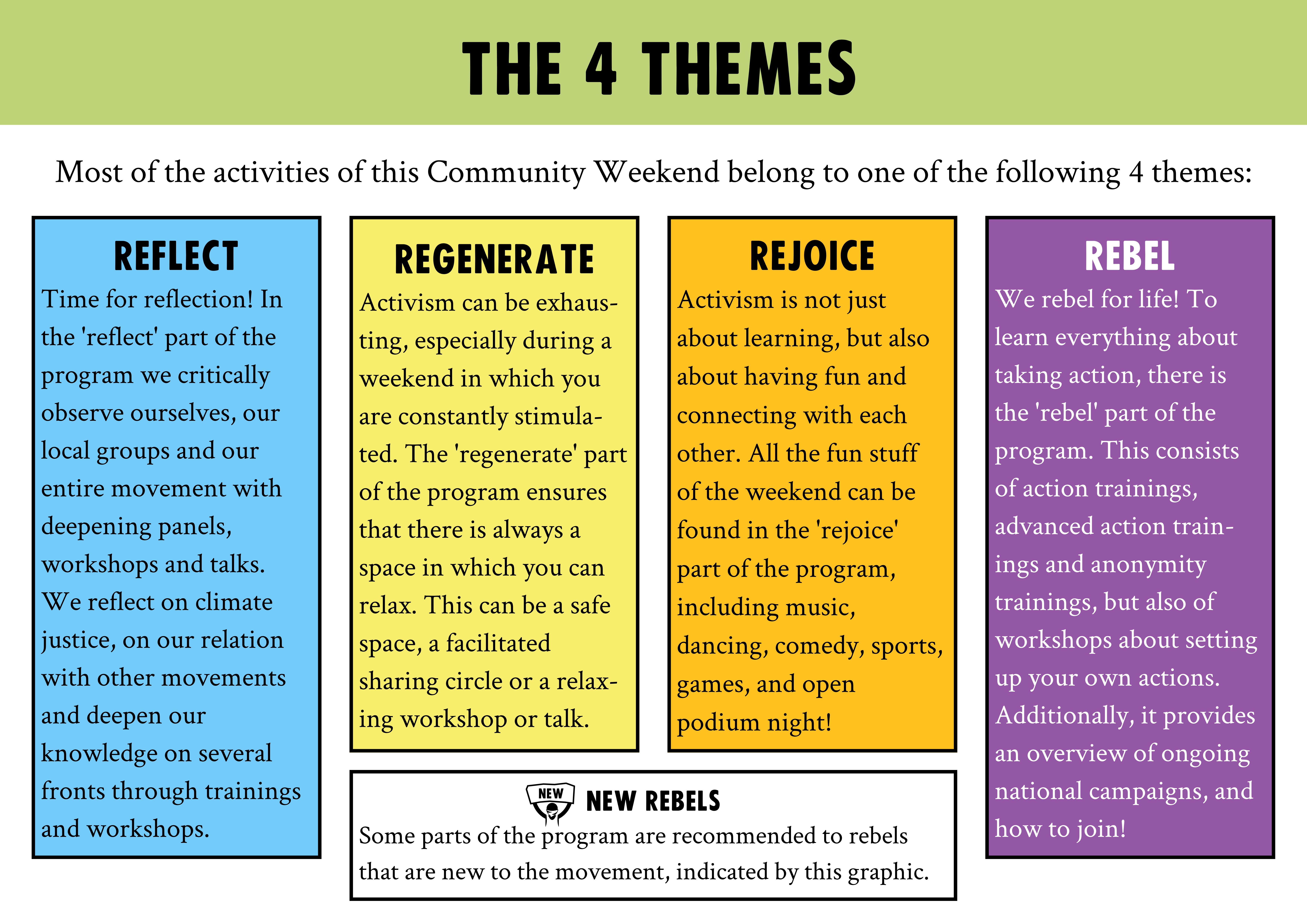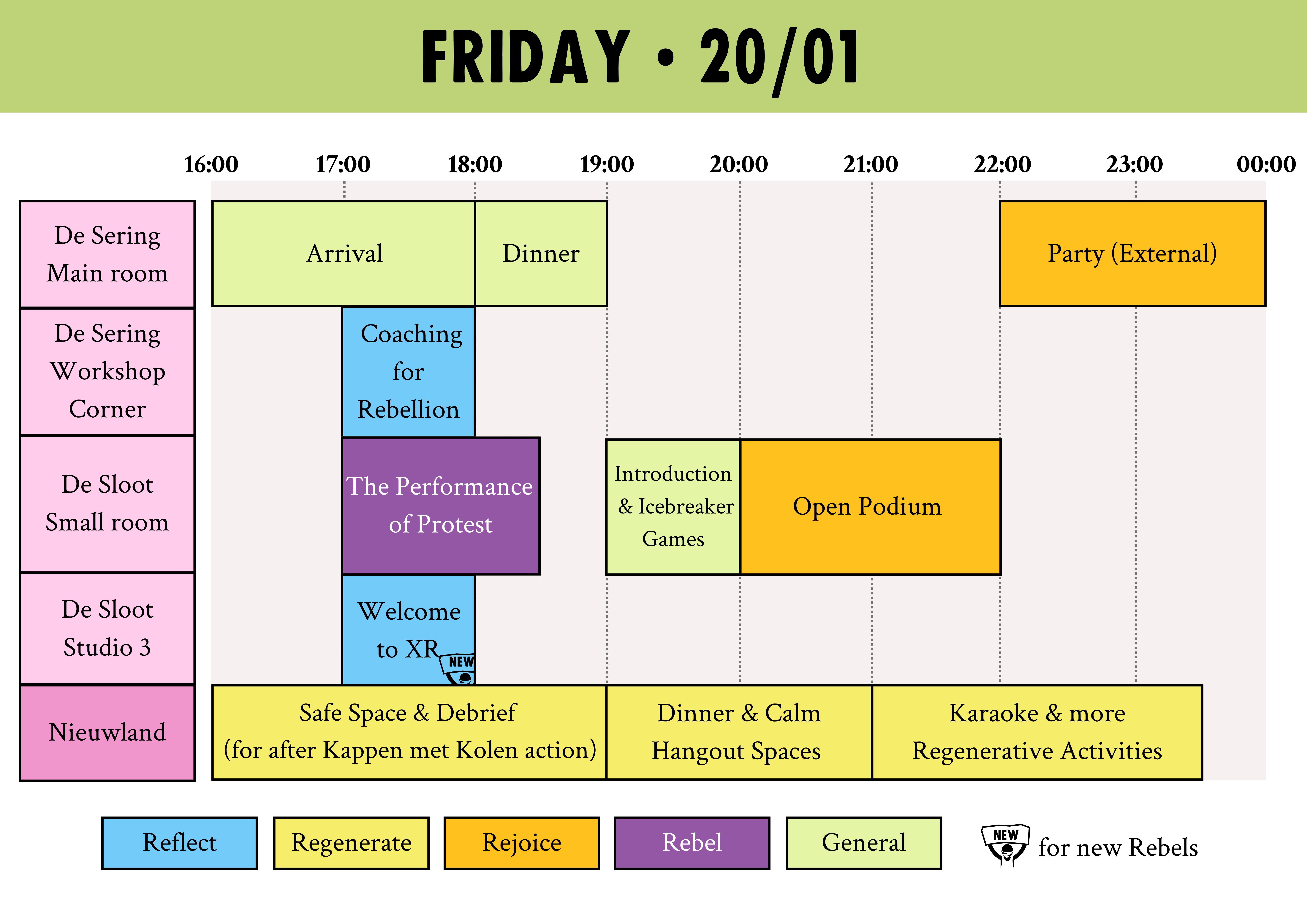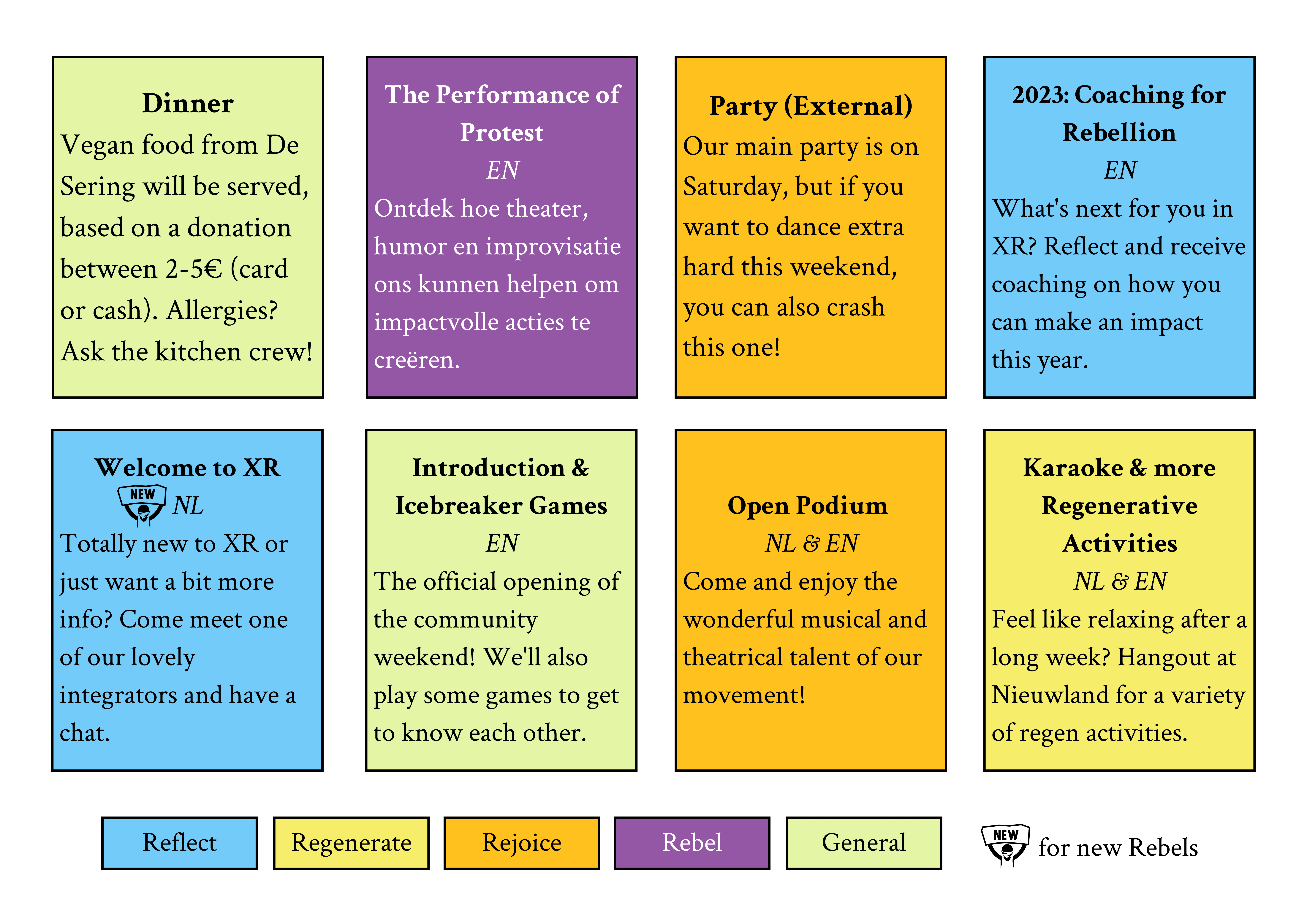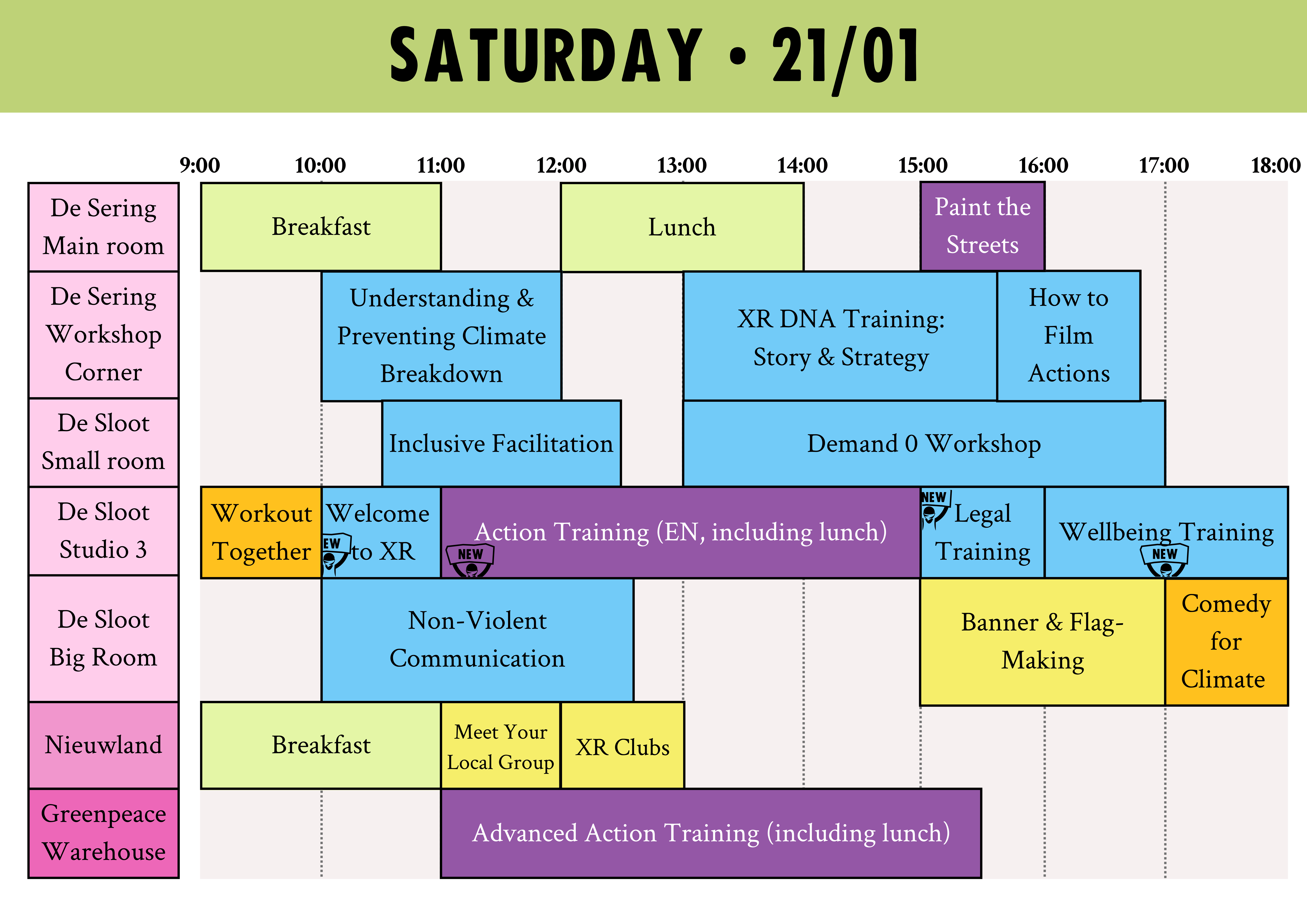 On Saturday from 10:00 to 11:00, during breakfast, there will also be a brainstorm session to prepare for the Low Risk Action on Sunday morning. Banner & Flag making is also connected to this Low Risk Action.