72 countries.
1150 branches.
Thousands of rebels.
Why we exist
We are in the middle of an unprecedented crisis. We exist because our government is refusing to introduce the necessary policies to keep its citizens safe. Instead, they are still helping the very industries that are putting our lives in danger. We take creative, peaceful and sometimes disruptive action, to compel our government to take necessary measures. Why? Because history has shown time and time again that civil disobedience is a very effective way to bring about fast-paced change.
OUR DEMANDS
We demand from the Dutch government:
TELL THE TRUTH

about the climate and ecological crisis that threatens our existence and communicate the urgency for change.

ACT NOW

to halt biodiversity loss and reduce greenhouse gas emissions to net zero by 2025 in a just and fair manner.

LET CITIZENS DECIDE

by establishing a Citizen's Assembly which takes the lead on climate and ecological justice.
Who we are
We are a diverse group of ordinary friendly people who are deeply concerned about the climate and ecological crises. We are mothers defending our children, we are children aspiring to have a future and we are grandparents rebelling for life. In less than a year, we have grown from a small group of people to a competent, powerful and fun social movement with hundreds of local groups in almost sixty countries.
Join us
Check our Facebook page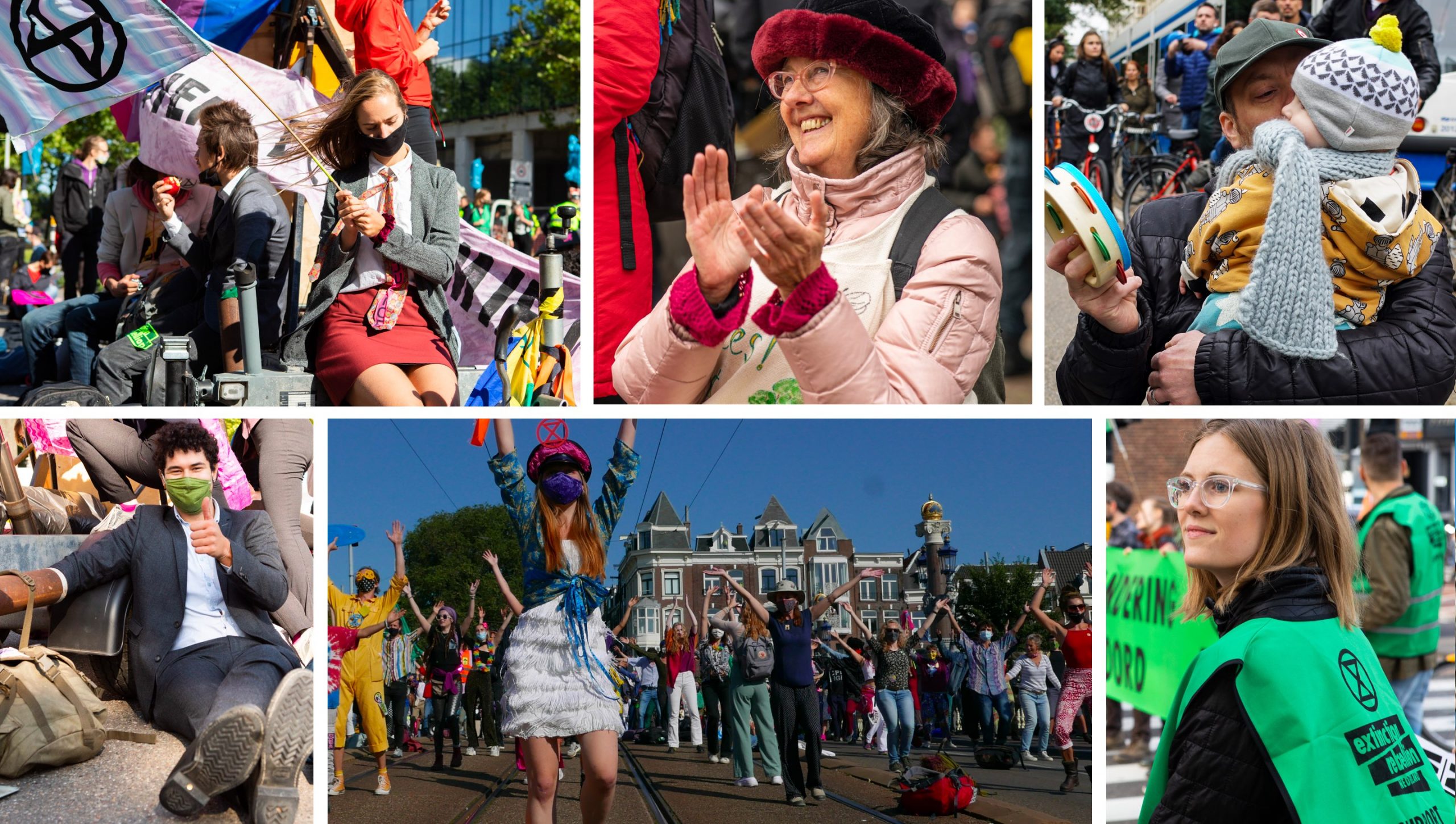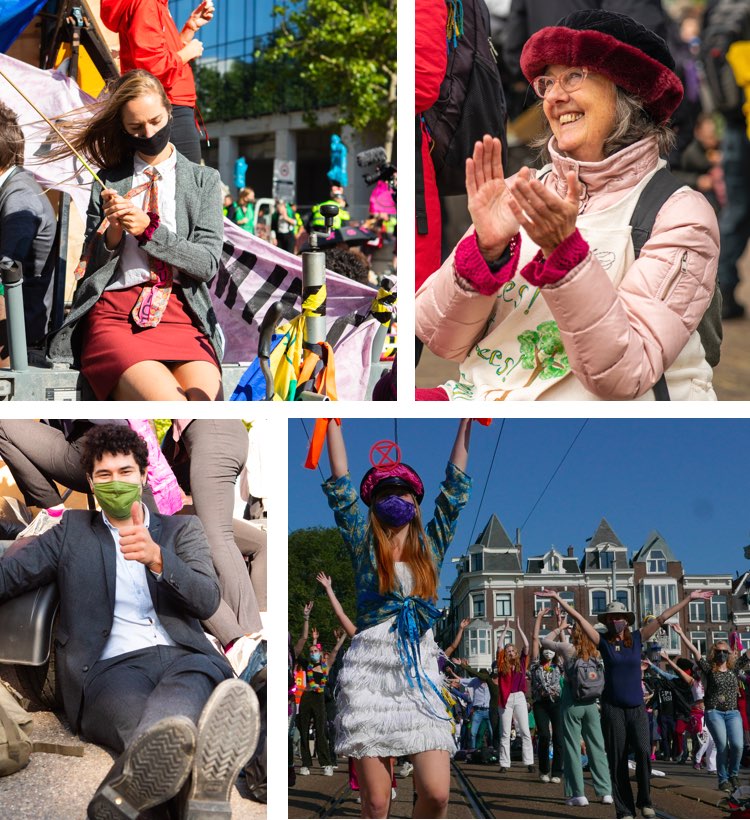 Committee of Recommendation
I wholeheartedly support the people of Extinction Rebellion. Climate change will disrupt societies and halve biodiversity if we do not accelerate action. That is all XR is asking for and it is desperately needed!
Marjan Minnesma
Director Urgenda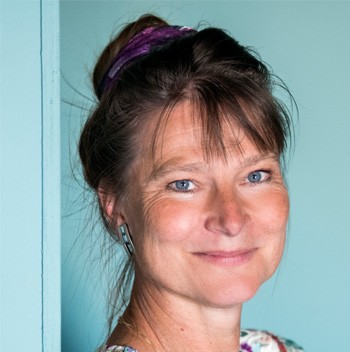 XR NL has a Committee of Recommendation, consisting of key figures in climate & ecology.
Read what they have to say.
Our movement
We organise in small, autonomous groups distributed around the world. These groups are connected in a structure that is constantly evolving as we grow and learn. We are working to build a movement that is participatory, decentralised, and inclusive. All our welcome that support our principles, values and mission:
Our principles and values
WE HAVE A SHARED

VISION

OF CHANGE

Creating a world that is fit for generations to come.

WE SET OUR MISSION ON WHAT IS NECESSARY

Mobilising 3.5% of the population to achieve system change – using ideas such as "Momentum-driven organising" to achieve this.

WE NEED A REGENERATIVE CULTURE

Creating a culture which is healthy, resilient and adaptable.

WE OPENLY CHALLENGE OURSELVES AND THIS TOXIC SYSTEM

Leaving our comfort zones to take action for change.

WE VALUE REFLECTING AND LEARNING

Following a cycle of action, reflection, learning, and planning for more action. Learning from other movements and contexts as well as our own experiences.

WE WELCOME EVERYONE AND EVERY PART OF EVERYONE

Working actively to create safer and more accessible spaces.

WE ACTIVELY MITIGATE FOR POWER

Breaking down hierarchies of power for more equitable participation.

WE AVOID BLAMING AND SHAMING

We live in a toxic system, but no one individual is to blame.

WE ARE A NON-VIOLENT NETWORK

Using non-violent strategy and tactics as the most effective way to bring about change.

WE ARE BASED ON AUTONOMY AND DECENTRALISATION

We collectively create the structures we need to challenge power. Anyone who follows these core principles and values can take action in the name of Extinction Rebellion.
Purpose, vision & mission
Purpose: Awakening to the reality of climate and ecological breakdown, we use mass civil disobedience with the strength of a growing movement, aligning with other movements and networks, to demand rapid change and prefigure new systems that helps life on earth thrive.
Vision: We imagine a future where humans no longer cause irreparable harm to themselves and their surroundings, but where communities joyfully work together, recognising ourselves as part of Earth and respectfully playing our part in her ability to be resilient, adaptive and regenerative.
Mission: We organise creative, peaceful and disruptive actions meant to force our government to take the necessary measures for a just and democratic transition out of the climate and ecological crisis. In our individual and collective actions we aim to embody a regenerative culture and work on the world we would like to live in.
Our structure
We are organised as a decentralised structure of small autonomous groups. This structure aims to distribute authority to individuals in roles with clear mandates, empowering those individuals to make decisions and take actions on matters specified in their mandate—without the necessary consensus of a group. We use group decision making only when it's necessary and not by default because it can be drastically slower. Despite our decentralised structure, we are highly cooperative and always ask for the input of a diverse set of people from different groups before making important decisions.
This structure enables us to act quickly in response to fast-changing situations while still institutionalising the valuable lessons we learn along the way. The success of our structure is evidenced by the fact that thousands of people have successfully created, developed and strengthened local Extinction Rebellion groups all around the world.
Ready to rebel?
Join the thousands of people that are already taking real meaningful action with Extinction Rebellion. Whoever you are or however much time you have, there is a place for you within our movement.