Climate Alarm
Sound the alarm for the climate emergency!
Heatwaves, climate refugees, floods, food shortages: the climate crisis has arrived and will only get worse! Humans, animals and ecosystems are already suffering under the crisis. It is high time to sound the alarm.
When, on the first Monday of the month at 12:00, the air alarm can be heard, we will stage a die-in.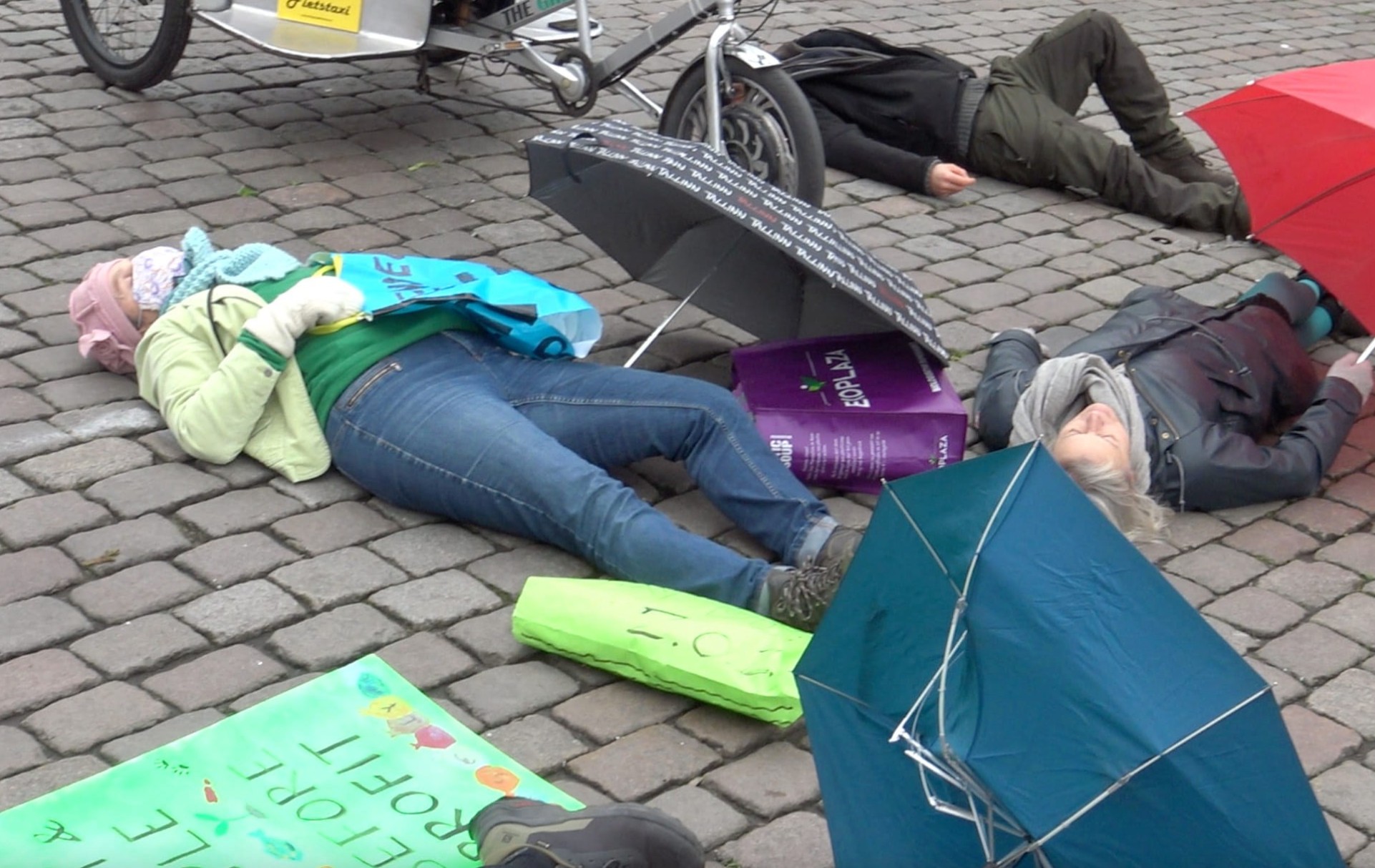 The plan:
We will meet a bit before 12:00 at the Stopera (to get to know each other a bit).
At 12:00 we will lie down on the ground: a "die-in". For 5 to 15 minutes.
There will be flyers, so if you'd rather not lie on the ground you can also hand out flyers.
We will not block anything. We don't intend to get arrested.
At the end we will discuss with each other how it went, and how we can do better next month
Do you want to join?
Make sure to read through the rebel agreement. It explains how we behave during actions. With this agreement, we respect our principles and values. As long as you respect that, you are welcome to join!
You can also already read through the climate songs, if we feel like it we can sing some together. This action is meant to be easy and comfortable, so our chances of being arrested are as small as possible. If you'd rather join a different kind of action, make sure to attend an action training first.