XR Leiden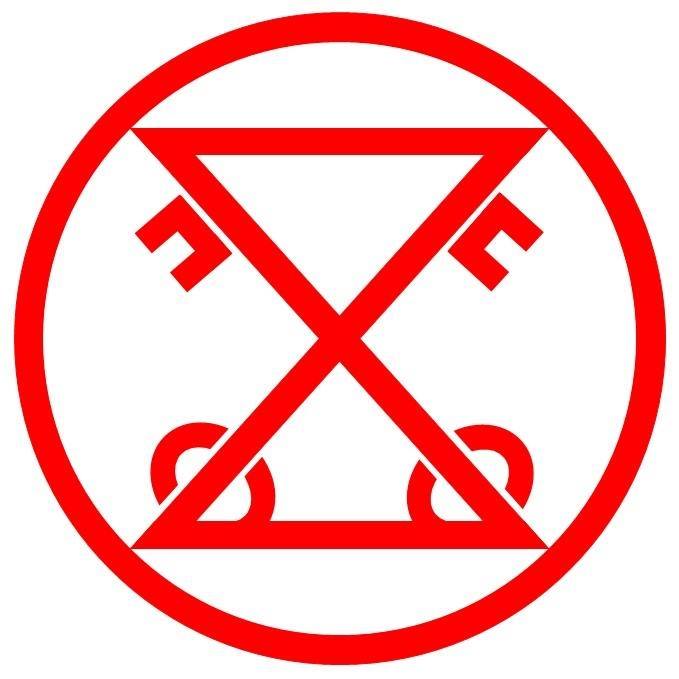 Contact
Do you have any questions or do you want to become active for our group? Please message us through one of the channels below. We will contact you back as soon as possible!
The Key City has its own active Extinction Rebellion group! We're a mix of Leiden residents with at least one thing in common: we worry about the climate and we think it's vital to stop global warming and biodiversity loss. We do not want our beautiful city landmarks to be flooded.
There are multiple ways to become active: You can help us organise actions, join our General Meeting or join a circle (these are our workgroups, among other things we work on Political Strategy, Arts, Media, Wellbeing, Outreach & Training). Of course it's always possible to just join our actions every once in a while.
Do you think Extinction Rebellion Leiden might be something for you? Or do you have any questions for us? Please make sure to contact us through our contact page or through the 'Join Us' button on the top right corner of this page! We can then find out together where you'll fit best.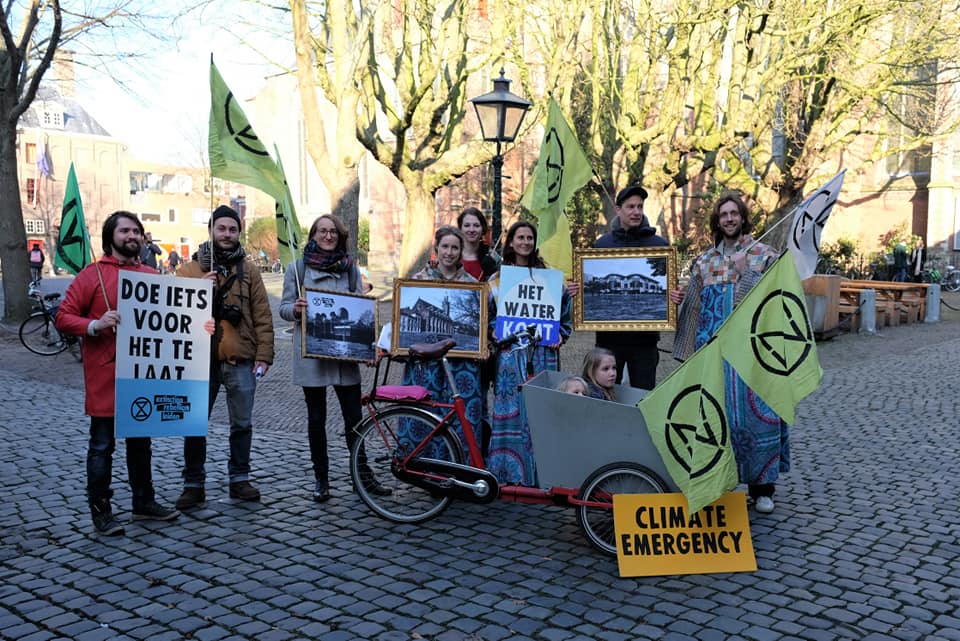 Recent actions
Block Friday Action
During Black Friday we organized an action against consumerism. At the middle of Haarlemmerstraat we set up a pop-up free shop. People passing by could take any clothes they liked and donate things they didn't want anymore. Buying nothing = 100% discount.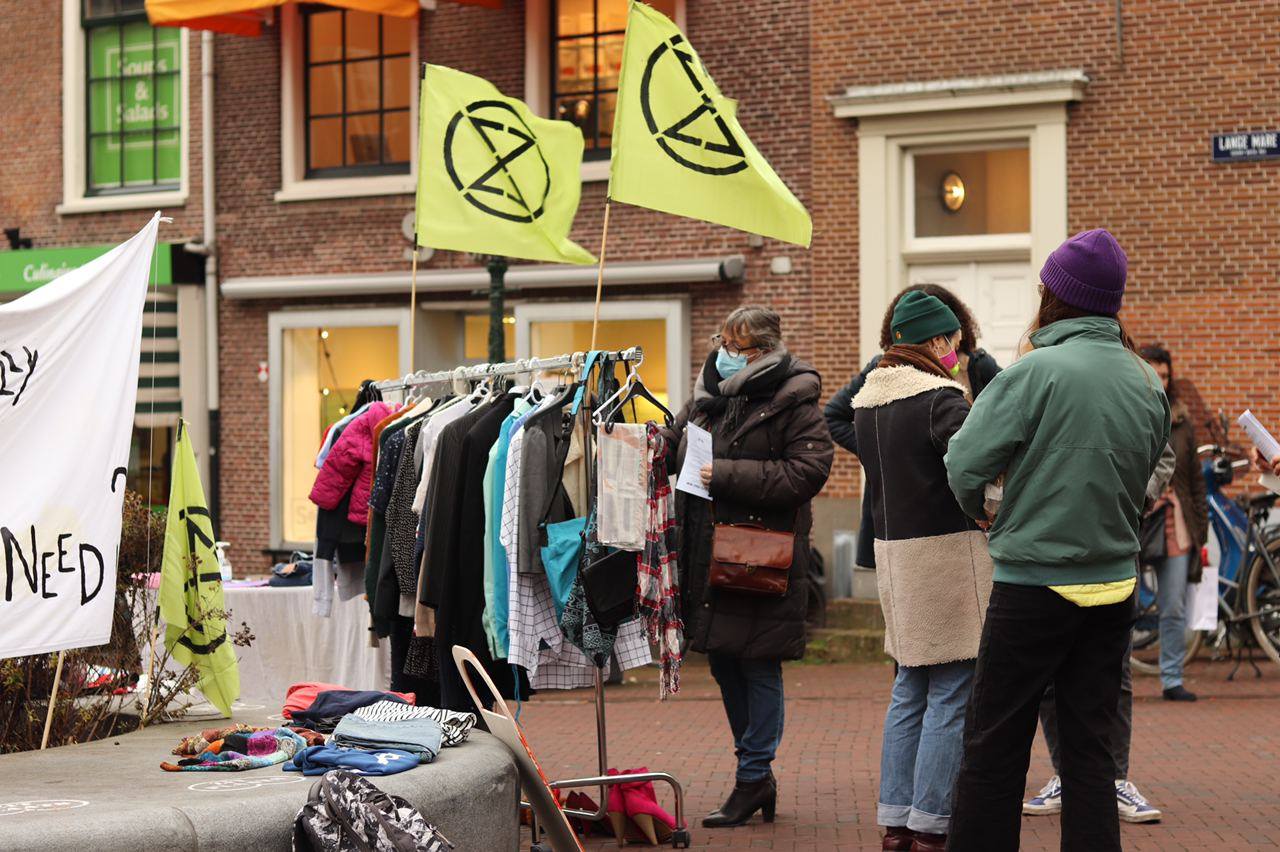 Shell Contaminates Boerhaave
Science Museum Boerhaave has ties with Shell and we want them to break their up their relationship! When the museum had an exposition about viruses we took our chance and protested against Shell.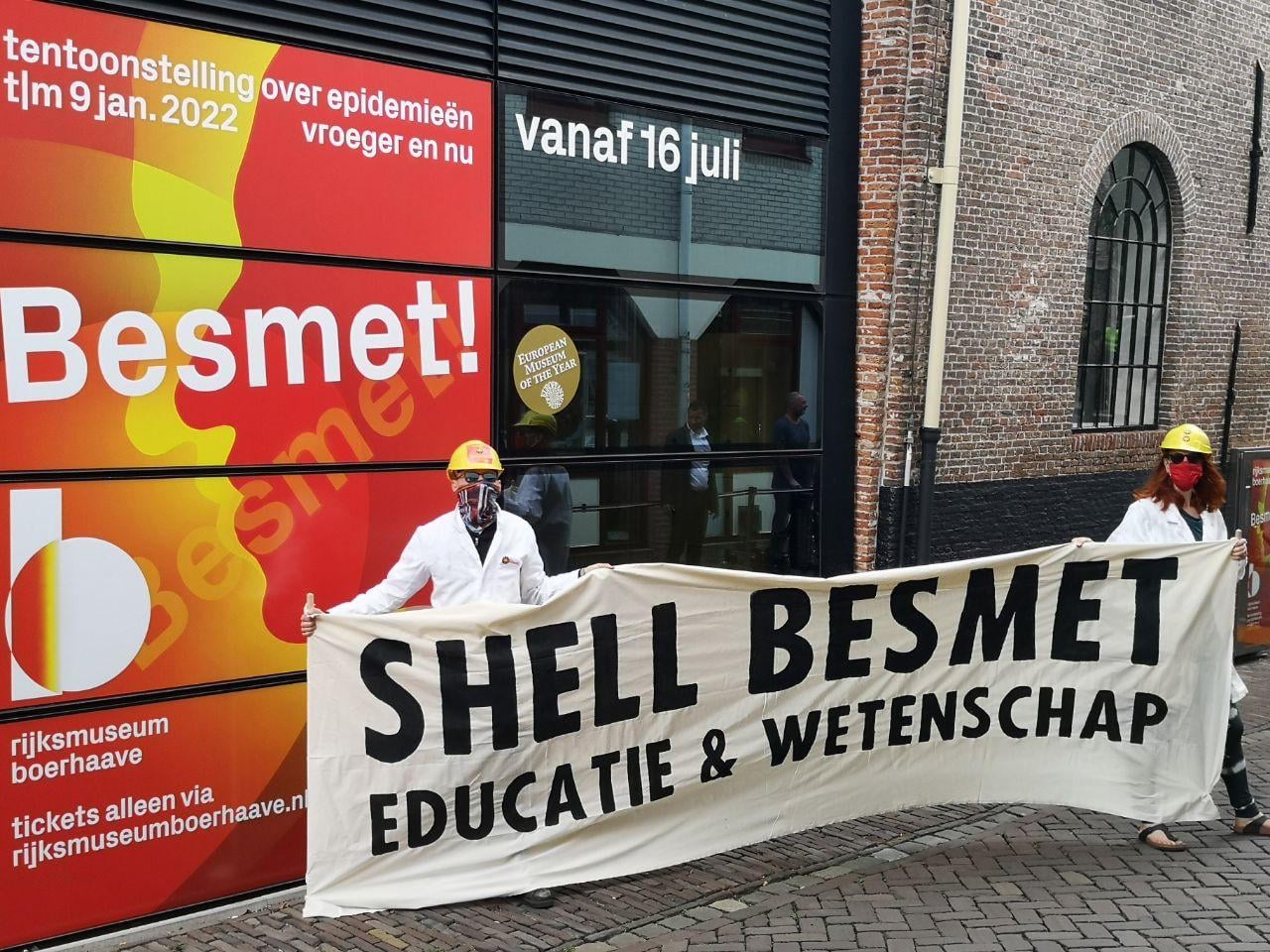 Die-In Leiden Central Station
During the monthly air raid alarm we dropped dead at Leiden Central Station to inform people about the climate crisis.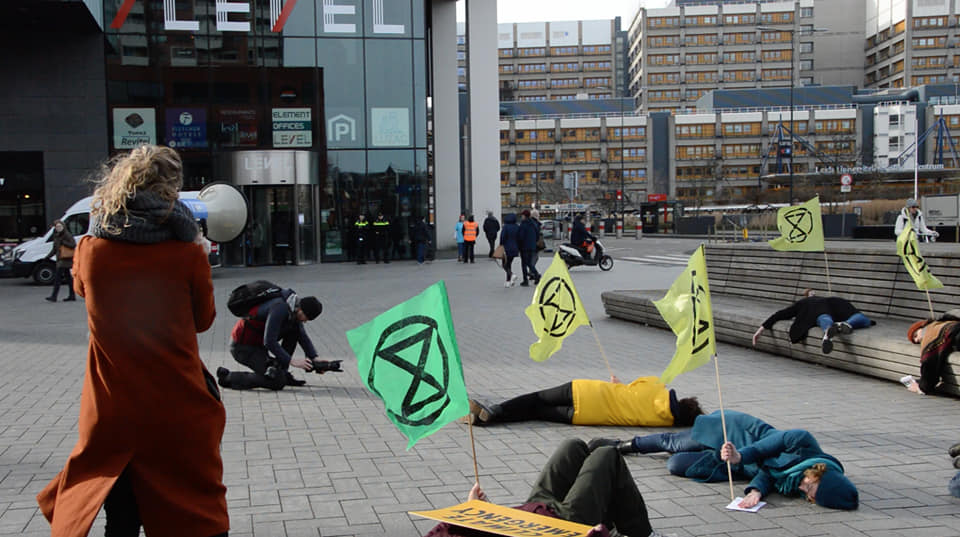 Are you curious about our future actions? This is our agenda.
Luchtalarm = Klimaatalarm! (XR Leiden)
Luchtalarm = Klimaatalarm! Elke eerste maandag van de maand klinkt om 12u het luchtalarm. We grijpen dit moment aan om te benadrukken dat een klimaat- en ecologische crisis geen...
This is just a selection of everything that needs to be done to build this movement. You can contact us for an orientation meeting so we can see what else you can do, or just start by coming to an event or an action to meet our rebels!
Media & Communications
Facebookmoderator
View all local groups