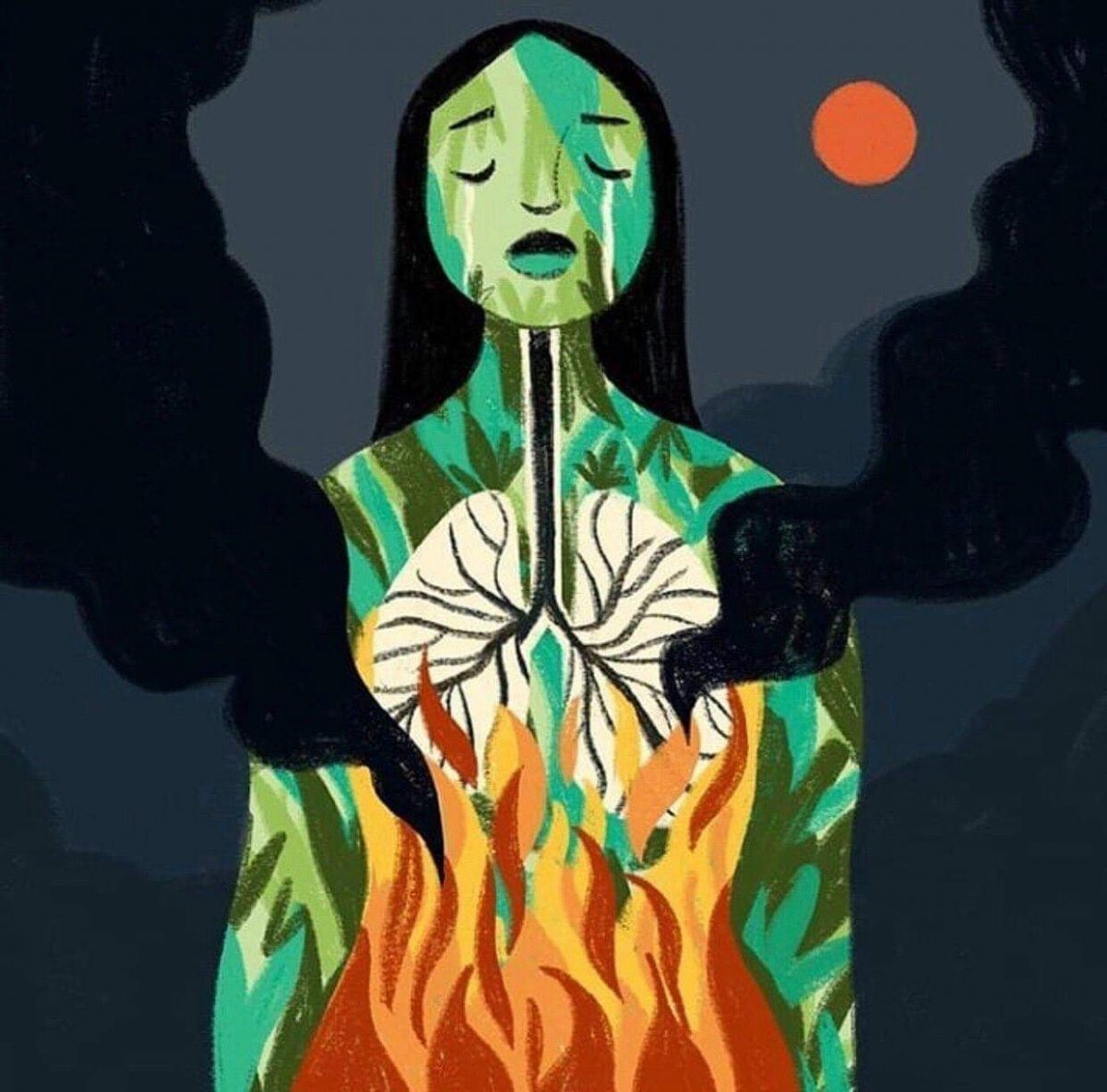 Author: Timothy
We are beyond saddened, but also beyond politics whilst the Amazonia – ''the lungs of the Earth'' – is burning! This global catastrophe clearly symbolizes how we've put to much trust into the wrong hands. It marks a time where in we must accept that our global political and economical system is severely outdated and that the laws of nature should outweigh the laws of mankind. Our ecological system is literally burning because of our addiction to a flawed economical system. You see: It's not only our moral responsibility to adhere to the laws of nature, we simply have no choice. Our very ''human nature'' is at steak.
–
To understand the severity of this environmental crisis we have to first track back to January 1st. When Jair Bolsonaro became president of a Brazil in despair after the resignation of Luiz da Silva (also known as Lula) based on controversial corruption charges. It has never been a secret this newly appointed oppressor undermined the civil rights of ethnic minorities through his proposed policies, but the axe of betrayal really fell when he defied the laws of nature by blatantly threatening to claim the sacred land of the Amazonia for the production and trade of agricultural export products for the elite.
–
Now 7 months later, 4 indigenous chieftains have been presumably murdered and nearly 20% of this protected rainforest is burning! The Amazon alone is responsible for supplying water, air and medicine to the entire world. It is the most crucial natural monument we have left and we are at risk of loosing 25% of all biodiversity on our beautiful planet. Not to mention the very real ramifications for a unprecedented rise of carbon emissions through the conjoined fires surrounding our poles. With both the Amazon and Yakutia district (Siberia – Russia) going up in flames the real danger is in the loss of fauna. Trees we direly need to contain an already escalating climate crisis.
–
In the wake of a global eco-emergency like Siberia's forest fires and now with the Amazon burning we ask ourselves why there has been so little media coverage? Why is the media so quick to report on economical issues and cops out when our very existence hangs in the balance? Can you remember the time of the global economical crisis where media coverage was breaking the daily news for months on end? Would it be a fair assessment that our media conglomerates are failing us?
–
Well than; If the media doesn't cover this we will have to. We need to get information, fall in formation and demand a full reprisal of a system that is obviously failing us. We are beyond saddened, but also beyond politics. There's simply no more time for political bickering and infighting. We either rest in peace or live in harmony. This is our ''final form,'' our final stand, there will be none after this, there is no planet B!
–
So in this time – where the laws of nature are forced upon us to overcome the laws of man kind – we aim to come together to rediscover our connection to nature and ask for your help! The choices that we make determine the outcome of these far-reaching events. Make no mistake: this is a global emergency! Are you willing to wait it out or will you join us October 7th? When 56+ cities will take a stand, mourn the loss of life, and breath hope into the future!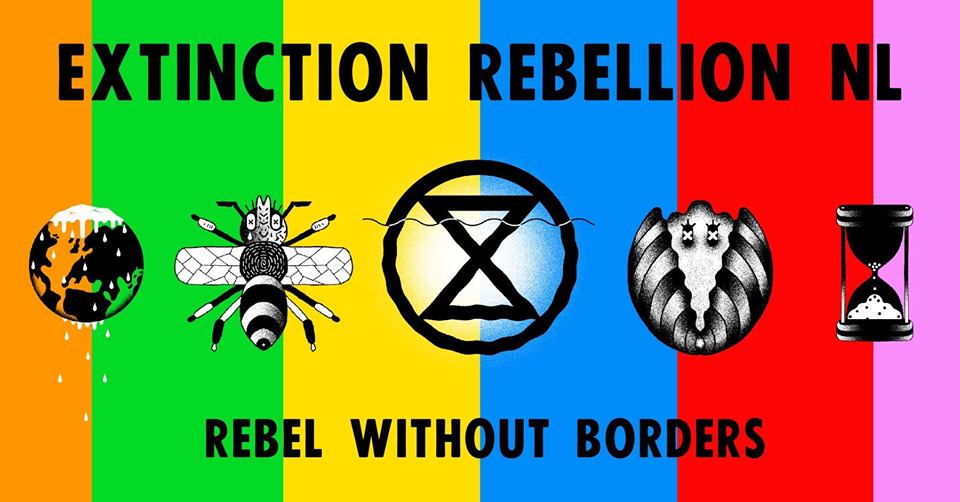 We zijn diep in onze kern geraakt en uiterst ontroerd bij het nieuws dat de Amazone – ''de longen van de aarde'' – in de brand staan! Deze catastrofe laat des te meer zien hoe wij ons vertrouwen in politieke organen misplaatst hebben. Het typeert een tijd waarin we moeten leren accepteren dat ons economisch systeem zwaar over datum is en dat de wetten van de natuur de wetten van de mens ten alle tijden overstijgen. Want; het is niet alleen onze morele verantwoordelijkheid om ons te verhouden tot de wetten van de natuur, we hebben simpelweg geen keus. Onze mensheid en ''onze natuur'' staat op het spel!
–
Om de gevolgen van een bosbrand van deze schaal te vatten blikken we even terug naar de directe oorzaak. Het is 1 Januari 2019 wanneer President Jair Bolsonaro aan de macht komt in een ontluisterd Brazilië. Bolsonaro heeft zijn politieke agenda nooit onder stoelen of banken geschoven: onder deze nieuwe dictator zouden zowel de rechten van inheemse volkeren als dat van andere minderheden worden ondermijnt. De hamer van Damocles viel pas echt toen Bolsonaro aangaf inheemse volkeren uit de Amazone te willen verwijderen, en opdracht gaf aan landeigenaren om meer ruimte te maken voor landbouw/veeteelt om zo de consumptie quota van de wereld te kunnen bedienen.
–
Nu zeven maanden later zijn er welgeteld 72000 duizend bosbranden waargenomen door de NISR (National Institute for Space Research) – een stijging van 278% ten opzichte van 2018. Vier stamhoofden van inheemse volkeren zijn vermist (en mogelijk vermoord) en de wereld dreigt zijn grootste en meest cruciale natuurmonument te verliezen. De Amazone huist 20 tot 25% van alle biodiversiteit op aarde en is verantwoordelijk voor de essentiële aanvoer van water naar de oceaan en het zuiveren van de lucht. Dit staat nog los van de positieve invloed van de Amazone op het uitstellen van een escalerende klimaat crisis ten gevolgen van de massale bosbranden rondom onze polen (Siberië – Rusland, Canada).
–
In de nasleep van een ecologische crisis zoals de bosbranden in Siberië – en nu ook in de Amazone – vragen we onszelf sterk af waarom de nationale en internationale media hun handen hier vanaf trekken? Waarom is dezelfde media wel zo ijverig wanneer er een economische crisis losbarst en niet wanneer onze eigenlijke bestaan in het geding wordt gebracht? Is het te ver gezocht als we stellen dat de media steken laat vallen en ons niet meer dient?
–
In dat geval doen wij het wel! We hebben geen tijd meer voor een politiek dialoog. We moeten onszelf informeren en samen opstaan voor een toekomst waar we in harmonie leven met de natuur. Dit is de laatste kans, het laatste verzet, hierna volgt alleen maar stilte. Sta met ons op tegen dit immens natuurgeweld en laat je stem horen tijdens de internationale klimaatactie ''Rebel Without Borders'' op 7 Oktober in Amsterdam!
We kunnen onze ogen niet geloven. De longen van de aarde staan in brand! NFCA en de Amazonias hebben een "state of emergency" uitgeroepen. De wanhoop en gekte dat ontbossing vertegenwoordigt is met Bolsonaro verdubbelt sinds 2019. Zo'n 20% van het grootste regenwoud op aarde dreigt dit jaar te verdwijnen en daarmee wat mij betreft onze toekomst.
_
Volgens vele lokale activisten is dit slechts het begin. Extreem rechtse President Bolsonaro heeft sinds zijn intrede aangegeven dat inheemse volkeren uit de Amazone moeten verkassen en opdracht gegeven aan landeigenaren om meer ruimte te maken voor landbouw/veeteelt om zo de consumptie quota van de wereld te kunnen bedienen. Voor hem zijn economische drijfveren blijkbaar dringender dan het tegengaan van de grootste existentiële crisis in de geschiedenis van de mensheid.
–
Ondertussen zorgde de rookproductie van de uit de hand gelopen bosbranden 2500 kilometer verderop in Sao Paolo voor een complete black-out. Waar het vanaf drie uur s 'middags nagenoeg donker werd. Wat ons verbaasd is dat de rest van de wereld (en mensheid) de handen wast van de crisis en verder gaat met de orde van de dag alsof er niets aan de gang is. Hoe komt het dat de meerderheid van de media omroepen bij de economische crisis van 2002 vol stonden van intrige en tragiek. Terwijl een ecologische/existentiële crisis op grote schaal het nieuws nauwelijks haalt. Wij zeggen EIS welzijn in formatie! We moeten nu in harmonie met elkaar verantwoordelijkheid nemen en al onze geschillen opzij zetten om deze gedeelde crisis aan te pakken!